There are so many charities to choose from that those who can and wish to help financially may not know which direction to go. In this guide, we will try to help you understand and share information about the Paralyzed Veterans of America, a charitable organization that reaches out to those who have received spinal cord injuries in the service of our country.
What Is the Paralyzed Veterans of America?
The Paralyzed Veterans of America (PVA) collects monies for the purpose of assisting those who were injured during their military service, whether stateside or overseas. PVA launched in 1949, and they have been able to help thousands of paralyzed veterans and their families in the nearly 70 years since then. They have a congressional charter, which means that they are governed by the rules and regulations given them at that time by Congress, and they must submit financials periodically in order to maintain transparency in their operations. Congress has no personal interest or benefits from PVA, nor do they receive any financial reparations from them. The charter ensures that they will operate in a fair and above-board manner, and shall be answerable to Congress if they violate those terms. The government doesn't supply any funding, nor does the government benefit from the Paralyzed Veterans of America organization in any way.
What Is The Mission of The Paralyzed Veterans of America?
According to their mission statement, they operate in order to "advocate for quality health care for our members; research and education addressing SCI/D; benefits available as a result of our members' military service, and civil rights and opportunities which maximize the independence of its members." (pva.org) They have worked to achieve a level of expertise, particularly in providing assistance to veterans who have suffered spinal cord injuries or have spinal cord dysfunction.
The Paralyzed Veterans of America recruits members to assist in this cause. Members are veterans who have themselves dealt with injuries and have received help from PVA. They must have the experience, dedication, energy, and drive to move the work forward and contribute many types of support and assistance to those who seek it.
Where Is PVA Located?
The Paralyzed Veterans of America organization is headquartered on Eighteenth Street in Washington, DC. They also have nine member helplines, caregiver support lines, and donor hotlines, including fax and TTY lines to help you get in touch for whatever reason you may have. There are other locations as well. PVA has 34 different chapters and 69 National Service Offices across the United States as well as in Puerto Rico. So, wherever you are in the country, you are not too far from an office where they can direct you to those who can help you with your needs.
What Is PVA's Charity Rating, and What Does it Mean?
This organization was given a Gold Star rating by GuideStar. They are a philanthropic non-profit information service that has researched over 2.5 million charities. PVA's Gold Star rating factored in such information as their mission, financials, and how much difference they actually make in people's lives.
On the other hand, according to Charity Navigator, which rates charities on more than 45 specific criteria such as accountability, transparency, management, use of the funds, programs provided, and other factors, PVA's ratings are somewhat lower. In the last decade, the Paralyzed Veterans of America had only a two-star overall rating in the years 2011, 2013, 2017, and 2018. That dropped to one star in 2009 and 2010. Sadly, the organization hit an astounding zero stars in the years 2012, 2015, and 2016.
Although they cannot be faulted on their accountability and transparency, for which they received a consistent four-star rating over the last decade, their financial ratings are extremely low over that same time period, rating zero stars for four of those years and only one star for the other six years. They have been open with their accounting, but their management and use of revenue get less than stellar reviews.
For example, with contributions at $100,485,189 in June of this year (2018), they only spent $64,632,749 on program expenses (including sports programs and medical research on spinal injuries) and only $559,853 on program services. No money was spent on the membership, which is made up of paralyzed veterans who help other paralyzed veterans navigate the system. The actual process of conducting the fundraising cost them 33.6 percent of their overall revenue, or $35,610,348 — more than half the amount spent on the actual program expenses and services.
Administrative expenses were nearly 10 times as much at $5,200,597. There are many other numbers that go into the financial statements, but with a total revenue of $104,343,743, the Paralyzed Veterans of America ended up with a deficit of well over a million dollars.
On the positive side, The Center for Public Integrity recently published that while PVA's operating expenses are high, over the last decade, the Paralyzed Veterans of America has recovered over $3.2 billion in benefits for veterans by assisting them in completing and filing their disability forms. This is a difficult task for many to navigate on their own, so this is a highly valuable service.
Paralyzed Veterans of America's financial details
Tax-exempt organizations, nonexempt charitable trusts, and section 527 political organizations are required to file a Form 990 or 990EZ with the IRS.
The Paralyzed Veterans of America's most recent IRS Form 990 or 990EZ available is for 2017. We extracted the following financial data from the organization's most recent publicly available tax return for the fiscal year ending June 2017. This financial data can give you a clearer picture of how they use their resources.
Percentage of donations spent on services
Total donations and grants: $100,485,189
Spent on services and grants: $64,632,749
Percentage of donations toward grants and services: 64.32 percent
Percentage of revenue spent on fundraising
Total revenue: $104,343,743
Fundraising expenses: $35,610,348
Paid to professional fundraisers: $64,967
Percentage of total revenue spent on fundraising: 34.12 percent
Administrative and overhead costs
Overhead expenses: $5,200,597
Property assets: $3,077,053
Investment assets: $50,750,539
Paid to officers/directors: $1,829,881
Highest paid officer/director: CFO $227,787
Percentage of total revenue spent on officers/directors salaries: 1.75 percent
What Services Do They Provide to Veterans?
One of the biggest worries to a previously able-bodied veteran is the ability to contribute to family expenses and help provide for their children. Men and women seeking help are able to take part in PAVE (Paving Access for Veteran Employment), which helps them prepare for re-entry into the job force. PVA has members who can assist in filing for veteran's benefits and medical services, and they currently offer treatment and counseling for fertility issues.
PVA can help rehabilitate people to participate in sports and recreation. These are called adaptive sports and are a very important part of therapy, as they help with the injured person's state of mind and self-confidence. And they also encourage physical activity — even pushing the boundaries to improve and help heal the body and soul. People can take part countrywide in cycling and racing marathons and competitions. Shooting sports, such as rifle shooting and pistol targets, are also offered. Sailing, bowling, bocce, and billiards are organized for those who are interested and willing to push themselves. There is even a triathlon camp where veterans can train and participate in a three-part race.
No doubt you have heard of or have even been lucky enough to attend one of the dozens of annual National Veteran's Wheelchair Games where close to 600 injured or paralyzed veterans compete. There is an Adaptive Bass Tour as well. This is a competitive fishing event with two divisions — the Open/Team Competition for boat fishermen and the Bank Competition for those who would rather stay grounded. Volunteers stand by to assist both types of fishermen as needed.
The Paralyzed Veterans of America continues in its quest to further research for spinal cord injuries and advocate for government benefits. They help to pass laws that further assist those with disabilities to have access to restrooms, public buildings, restaurants, travel, and other civil rights.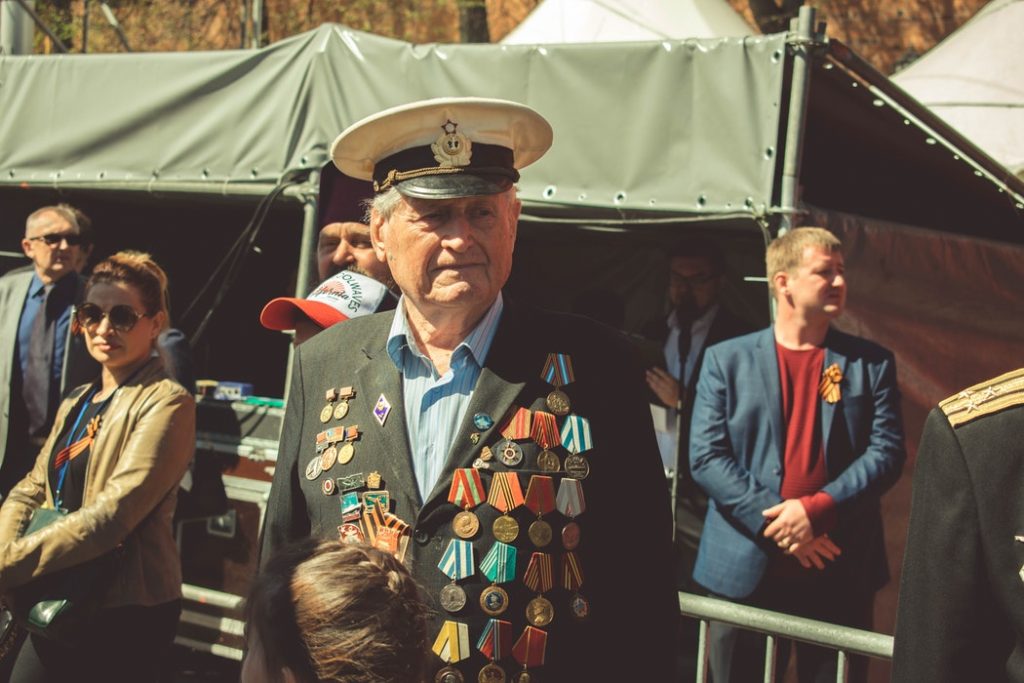 Who Can Receive Help From Paralyzed Veterans of America?
The services of PVA are not limited only to paralyzed veterans of any arm of the US military. Injured veterans as well as those who are ill or wounded and even able-bodied veterans and the families, dependents, caregivers, or survivors of any of these groups, as well as anyone who lives with disabilities, can also take part in the services and programs they offer — all at no cost to them.
Where Does PVA Get Their Funding
One-hundred percent of the funding for the Paralyzed Veterans of America comes from contributions from the corporate world, as well as from individual donors. Fundraising efforts are ongoing, and donations can be set up to be a one-time payment or contributed on a reoccurring basis. In addition, there is a wide network of volunteers who help in whatever way is needed. Even former recipients of PVA's services do volunteer work. They are registered as members, and they have gone through, and are still going through, a lot of the same experiences as those they now help.
Should You Donate?
Having a heart that is willing and able to donate to well-run and effective charitable organizations is a gift that benefits many who are in need. We are not here to tell you what you should or should not do, but we do encourage you to never donate to a charity without doing your own homework. Check a variety of sources for your information, including financial statements and reputable rating services.
It is not always just about the dollar. Sometimes there is assistance offered and volunteer services available that may make up the difference. The Paralyzed Veterans of America has a very open and transparent financial system, but not as much of the proceeds are spent on the paralyzed veteran programs and services as on the administration and the fundraising campaigns themselves. On the other hand, they do offer a lot of support services, medical research, assist in obtaining veteran's benefits, and have a wide range of adaptive sports and other adaptive training. The choice is up to you.