There are many charities for animal lovers. Before you donate money or time to one, you should research their policies, goals, and accountability. Be sure that they are spending your money on programs that you care about and not on administrative expenses. In this article, we take a close look at Lucky Dog Animal Rescue (LDAR), a non-profit organization based in Virginia. We'll give you the facts so you can decide if this organization is worthy of your support.
What Is Lucky Dog Animal Rescue?
Founded in 2009 in Arlington, Virginia, LDAR saves cats and dogs. They do not have their own animal shelter, as their primary concern is to find "Forever Homes" for the animals in their care. Most of the dogs are rescued from high-kill shelters in Puerto Rico, North Carolina, West Virginia, Virginia, and South Carolina. They claim to have rescued over 13,000 animals since they began and hold adoption events throughout the mid-Atlantic at regular intervals. The organization is highly dependent upon volunteer labor.
The mission of Lucky Dog Animal Rescue is to rescue neglected, abandoned, and homeless animals from euthanasia and place them in permanent homes. As a part of this mission, they provide education on the importance of neutering and spaying pets, good nutrition, and obedience training. To accomplish their mission, they have forged relationships with local vets, trainers, foster homes, boarding facilities, and volunteers.
Lucky Dog Animal Rescue's Activities
Because LDAR is not a shelter, they hold weekly adoption events to bring their animals to one location and meet potential owners. People interested in adopting a pet can see pictures and read a pet profile on LDAR's website. They can then request a specific animal come to the adoption event. In addition to the adoption meetings, LDAR also hosts fundraisers, educational events, and other community meetups.
How Adopting from Lucky Dog Animal Rescue Works
To adopt from LDAR, individuals must fill out an adoption form for either a cat or a dog. The form asks for information such as the type of house they have, if they have a yard, what kind of activities they will do with their pet, and if they have any other pets already. It also states that if they have problems with their adopted pet, they must contact LDAR first.
After they submit their application, LDAR adoption coordinators will contact them and conduct an initial screening. They will set up a home visit to meet with all the residents of the home. They will also contact your landlord to double-check pet policy and the individual's current vet to make sure current pets are cared for properly.
Individuals who are approved for adoption after the screening can then choose a pet from the list on the website, at an adoption event, or be otherwise matched with some potential options. LDAR will work with shelters to find specific breeds if needed. There are adoption fees as follows:
Puppies 1-6 months old, $400
Young dogs 7 months-8 years old, $350
Senior dogs aged 9 years or older, $250
Dogs taking heartworm treatment, $450
One cat or kitten, $150
Two cats or kittens, $275
What You Can Do for Lucky Dog Animal Rescue
LDAR runs on donations and fundraising, so they always appreciate a financial contribution. A one-time donation of $100 spays or neuters one animal. You can also make a monthly donation in amounts ranging from $5 to $100 per month. Monthly contributions provide heartworm treatment, transportation, vaccines, surgery, and other necessities.
LDAR accepts donations of supplies such as food, treats, leashes, crates, toys, and cleaning supplies. They especially appreciate gifts of Kuranda Dog Beds and Thundershirts. Both of these items are specially designed to bring a level of comfort and security to sheltered or rescued animals.
If you sell items on eBay, LDAR is registered with eBay Giving Works. You can choose to donate a percentage or all of the final sale price for each item you sell to LDAR with just the click of a button. This is an easy way to donate, as eBay distributes the money for you.
There are other ways to donate while shopping online. Services such as AmazonSmile and Goodswipe allow you to specify that a small percentage of your purchase goes to LDAR. Other online retailers, such as Pegasat, Dogbull, and DealWagger, all have special arrangements with LDAR that gives the charity 10 percent of your purchase. That's a good deal for you and Lucky Dog.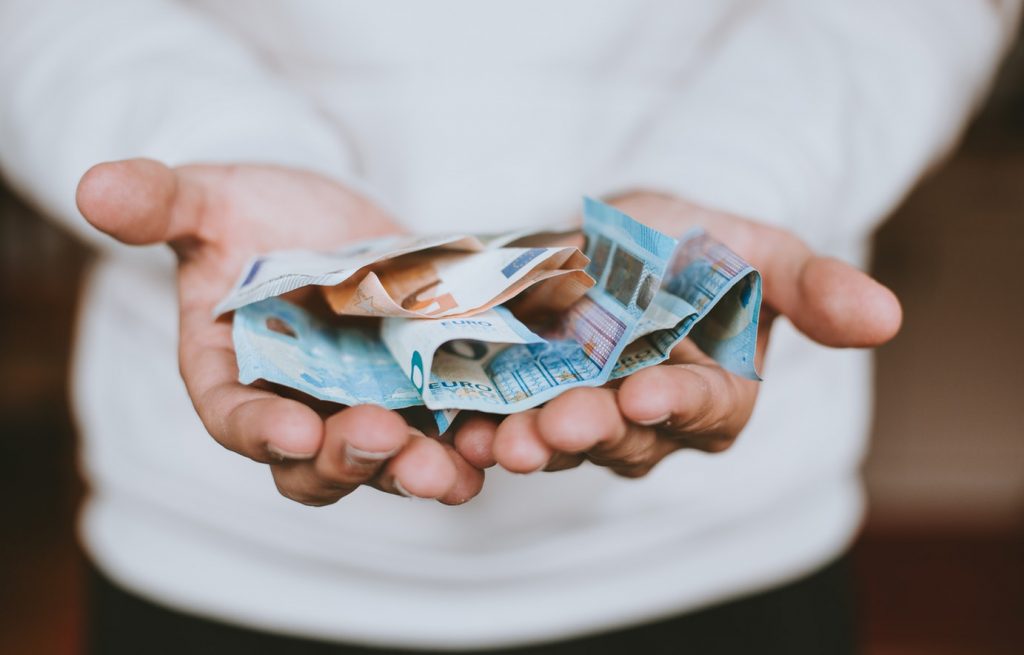 LDAR participates in workplace giving campaigns. Interested individuals can sign up with their employer to have a one-time contribution or a set amount per paycheck automatically deducted from their payroll. They are also a part of the United Way of the National Capital Area.
For either a sponsorship opportunity or a donation, Lucky Dog will help you host a Lucky Pup Party. They will bring pups to your office or home for birthday parties, pizza parties, bridal showers, or whatever you are celebrating. This not only gives LDAR much-needed funds, but it also gets people interested in adoption.
LDAR is always in need of volunteers. They have a small budget for the amount of work they accomplish, and that is made possible by the nearly 1,000 volunteers who donate their time. Volunteers perform the following jobs for Lucky Dog.
Conduct home visits to approve adoptions.
Foster animals until they can be adopted.
Serve as handlers for adoption events or other public outings.
Serve as adoption coordinators or screeners to ensure the pet is placed in the right home.
Administrative support such as data entry and filing.
Manage social media accounts and keep them updated.
Coordinate events such as adoption days.
Fostering
There are three types of foster needed. The first is a temporary overnight or weekend foster. These fosters take the animal off the transport on Friday or Saturday, give them a bath, and then take them to a Sunday adoption event. Full-time fosters provide housing until the they find a permanent home placement for the animal, which can take several weeks. Puppy or kitten fosters commit to watching over the smallest animals that are not yet trained or housebroken.
Youth Volunteer Program
LDAR believes it's important to include young people under 18 years of age in the rescue experience. Youth can help with adoption events, fundraising, walking the dogs, and office work. They can also sponsor a classroom appearance at their school. Lucky Dog Animal Rescue will bring a rescued animal to the classroom and talk about the importance of the work they do.
Is Lucky Dog Animal Rescue a Worthwhile Charity?
Because LDAR has a revenue of fewer than $1 million dollars a year, watchdog groups such as Charity Navigator don't provide an evaluation for this charity. However, it is possible to study their IRS form 990 and learn a few facts. For 2016, they had seven voting members in the governing body and nine employees on the payroll. Lucky Dog estimates that they had 1,000 volunteers in 2016. Of course, many of those are probably one-time volunteers as opposed to full-time.
Their total revenue for 2016 was $937,295, with $405,152 of that coming from contributions and grants and $515,063 from program service revenue. Salaries and other employee compensation were $273,266, and other expenses came to $422,266, leaving them with a revenue balance of $241, 240. The positive news is that LDAR does not have a deficit. The negative news is that salaries and compensation were 26 percent of the total revenue, which is a very high number. Only 60 percent of the charity's total expenses went to program costs in 2016. The rest is in the salaries and compensation category on the tax sheet, although no one in the organization's leadership receives compensation.
Compare these numbers to other charities that help animals. Friends of Animals spends 89.2 percent on program expenses. The Animal Welfare Institute spends 91.4 percent on program expenses. These are the kind of numbers you like to see for a charity.
Lucky Dog Animal Rescue's financial data
Tax-exempt organizations, nonexempt charitable trusts, and section 527 political organizations are required to file a Form 990 or 990EZ with the IRS.
Lucky Dog Animal Rescue's most recent IRS Form 990 or 990EZ available is for 2017. We extracted the following financial data from the organization's most recent publicly available tax return for their fiscal year ending December 2017. This financial data can give you a clearer picture of how they use their resources and whether or not you consider them a worthwhile charity.
 Percentage of donations spent on services
Total donations and grants: $602,900
Spent on services and grants: $741,563
Percentage of donations towards grants and services:  122.99 Percent
Percentage of revenue spent on fundraising
Total Revenue: $1,310,479
Fundraising expenses: $83,085
Paid to professional fundraisers: $0.00
Percentage of total revenue spent on fundraising: 6.34 percent
Administrative and overhead costs
Overhead expenses: $135,801
Property assets: $25,345
Investment assets: $759,078
Paid to officers/directors: $0.00
Highest paid officer/director: 0.00
Percentage of total revenue spent on officers/directors salaries: 0 percent
Adoptee Reviews
The other source of information about LDAR's reputation is from online adoptee reviews. These reviews are mixed, with some pet owners thrilled with the adoption process while others are angry and hurt. The most complaints come from adoptees who discover their pet isn't going to work in their home. This could be because the pet is violent or sicker than expected or other various reasons. Lucky Dog Animal Rescue states on their adoption form and on their website that if a pet doesn't work, you can return it to Lucky Dog. In fact, they insist upon it.
According to disgruntled adoptees, the reality is different. LDAR does not have a good track record of accepting the return of difficult pets, and in some cases has informed the owners that they will have to have the pet euthanized. This is obviously contrary to their own mission statement.
The Bottom Line
Lucky Dog Animal Rescue is doing important work, but it is perhaps a good charity to donate time to, and not money. They are in serious need of volunteers, and it's difficult to tell how your money might be spent. If you want to adopt a pet, by all means, give them a try. They have many cute animals on their website.